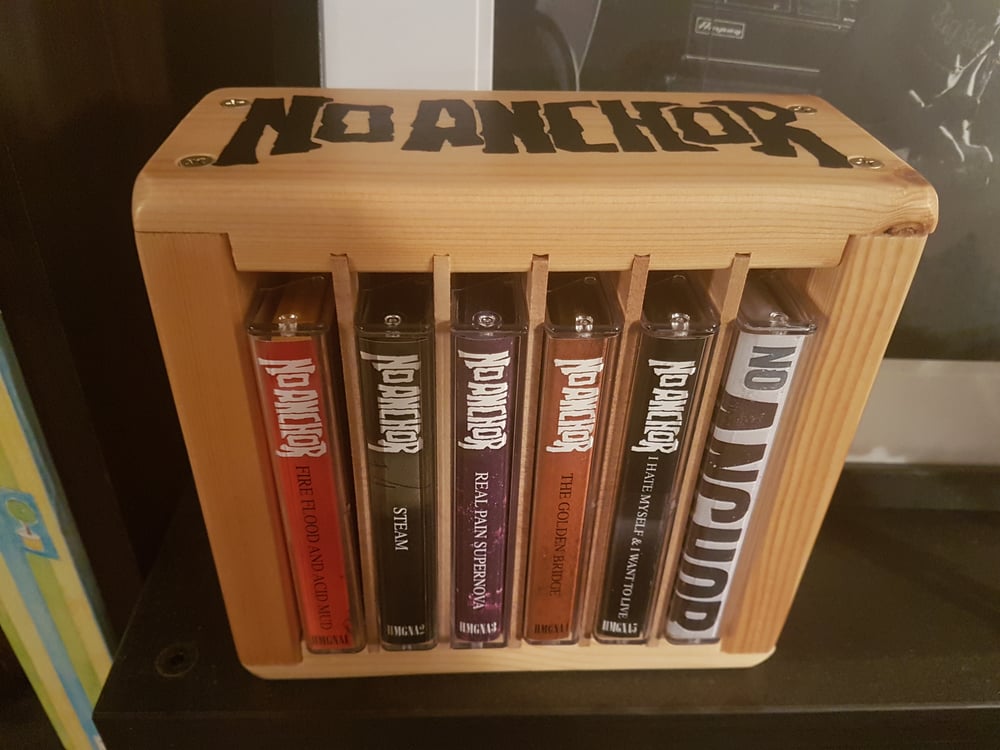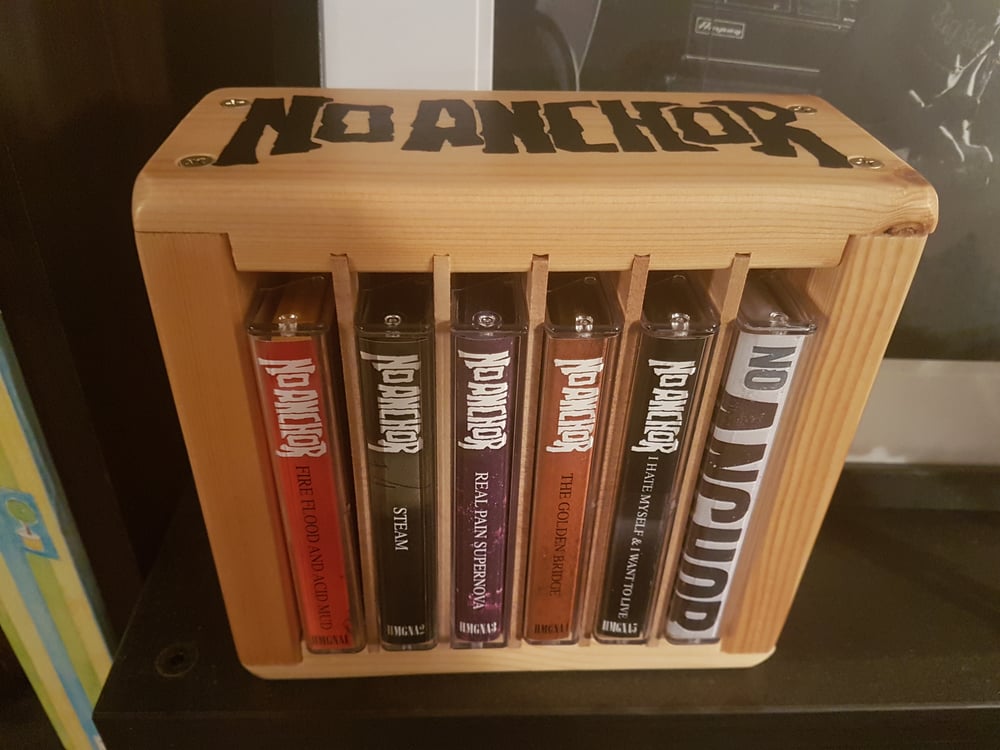 HMGNA0 - NO ANCHOR - Box Set
$90.00
This is it. This is the big one. The most ambitious project we've undertaken yet. The No Anchor album cassette re-issue series will be brought together in this unique display shelving unit using our rudimentary woodworking skills. If yours turns out to be a deep red colour, it's because a mistake was made in the workshop and it was then painted to disguise the blood.
Each of the five album cassettes included are taken from the main stock of each respective release, and their unique numbering will reflect this. Progress on the manufacturing will be chronicled and customers will be updated on their order throughout the process via the e-mail address with which the order was placed.
Hand-made wooden display box containing:
- HMGNA1 - Fire Flood and Acid Mud [2008] #/67
- HMGNA2 - Steam [2009] #/69
- HMGNA3 - Real Pain Supernova [2011] #/74
- HMGNA4 - The Golden Bridge [2012] #/78
- HMGNA5 - I Hate Myself and I Want to Live [2016/17] #/68 c
- The John Dominance Tapes [2012]
Limited to 15 units worldwide, forever.